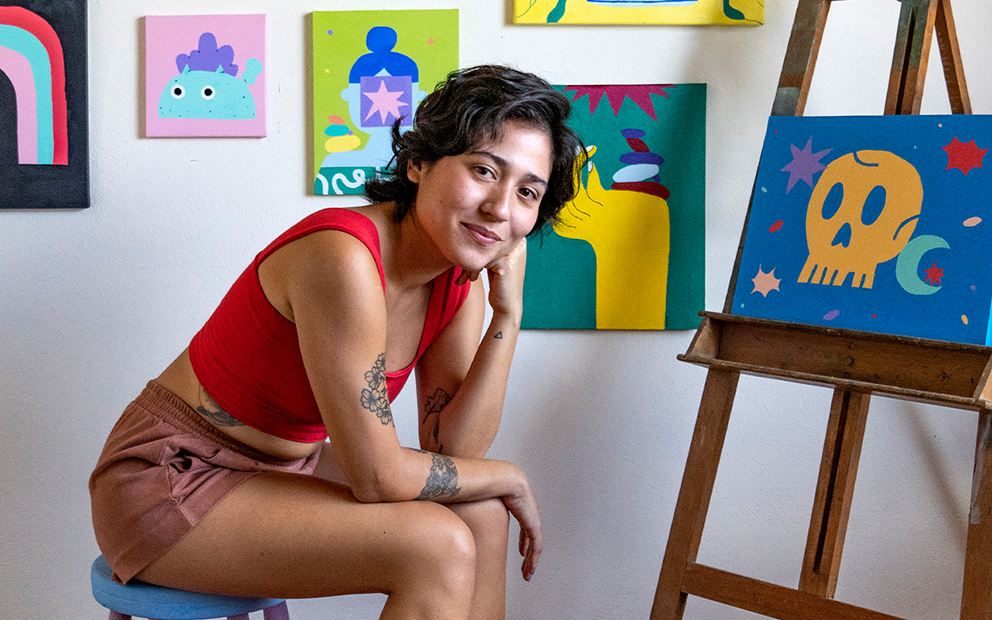 I am a brazilian Illustrator and Senior Designer based in São Paulo / Brazil.
I've been working in the field of editorial design and advertising with clients such as, Editora Moderna, Editora Abril, Editora Globo, Nova Escola, Japan House, Quinto Andar, Mc'Donalds, Stella Artois etc.
My work is inspired by nature, urban elements, colors and graphic novels. I love to cook, bird watch, take care of my garden, exercise and drink with my friends.
Drop me a line if you think we can work on something great together or just want to say hi:
renatamiwa@gmail.com
• Suruba para Colorir 


(Bebel Books)

• Amor
(Confeitaria Mag)